Testimonials
For English subtitles click on the second icon in the down right corner and choose "angličtina":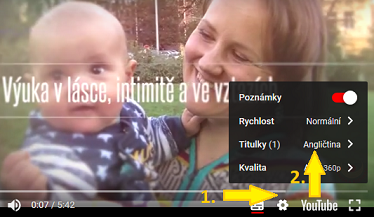 "I am – as a massage receiving person – extremely grateful that I finally get what I actually wanted all the time, but I didn't know much about it – long warming and fondling of the body and pelvis, slow awakening  of the body from plus points of the body to the minus points. I thought that this was only my personal dream and other women have maybe different dreams. But this desire wasn't clear, I wasn't able to describe and explain it properly and although my husband is a very attentive and willing lover, I always feel that fond­ling and touches before love making weren't long enough. Now the unclear dream actually becomes true."
Petra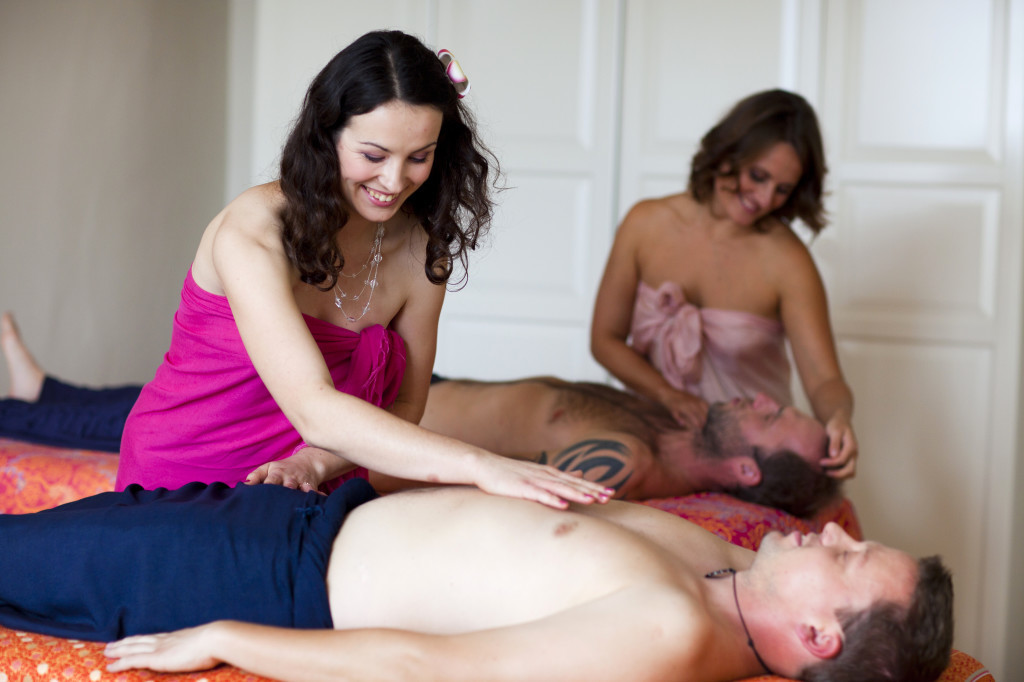 "Denisa with Richard support being in your body and not being in your head in their teaching for the whole time. It seems to be quite easy. But at  the course I realised that being in body, no thoughts in head and only concentrate myself on my body or touch on my body is pretty hard. When you finally get it, amazing feeling of freedom and relaxation comes. Freedom moreover went through the whole course. It was unbelievably liberating let thoughts like: ʻWhat will the others think of me?', ʻWhat will the others say to that?', ʻPeople don't do it', ʻI can't afford it' went away. Only to be just the way I am right now, be respected and respect the others in their uniqueness. Eventhough we try to sometimes suppress it all.
Another thing which contributed to the feeling of freedom was the everyday touch. Touch not only in massages and various exercises but primarily the real warming human touch when I can hug somebody for no special reason, just because I want to…. without the strange looks saying what I am doing and mainly why. And in this sense we set up our famous holistic sensual orgasmic breakfast, eventually lunch or dinner too which I will miss a lot. The concept of an active reception wasn´t involved only in breakfasts but also in every single massage. With every single massage I have deepened my knowledge of my body and its possibilities. And by doing that I have realized that… I know that I know nothing. Normal person believes that he knows everything after few years of intimate contact, that he had mastered it and there's no space for improvement. After 10 days of training I feel it differently that there is still a lot more to be discovered. Therefore I set to myself a new challenge for the next year – Sexological Bodywork training.
I'm looking forward to it already! After these 10 days full of discoveries and dance the next year will be certainly great. And if somebody wanted a massage in the meantime I'm fully available! I guarantee meaningful and sensual experiences!"
Míša Skopalová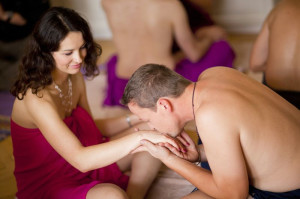 "I completed 10-days training: The School of Hholistic Sensual Massage and I can confirm that my life now can't be compared to life before. It is much much better now!!!"
Jana Kollárová
"Self-acceptance, heart opening... meeting people with open hearts who are willing to work on them­selves... At least for a while we were again our true ourselves. In everyday life we have masks and now we put them away – what a relief! There was such a good atmosphere and almost sacred for meeting with our spirit, body, whole being... This atmosphere was created and held for us by both lecturers with their charisma, education and Richards great sense of humour.
Thanks for everything... I can't say simply goodbye, I must say: See you at your next course!!!"
with love and respect Jelka
The series of tantra massages enhanced my life already, they changed the way I perceive sexuality.
I felt power, pureness and innocence of our sexual energy.
It showed me the way I´ve been searching for so long, the way to know myself and the endless possibilities hidden in my body waiting to be discovered, awakened and used by me for my well being.
Monika
Thanks so much for the 10 days of intensive tantra massage training – it was a very interesting experience and I enjoyed myself a lot.
I think my dream came true there - I received so much love and received positive feedback like never before… and that assured me I am possibly really on the right path and it makes sense to walk further on that path.
It was just splendid and I still overflow with love and I hope it will last as long as possible.
Zuzka
Feelings of joy and happiness are hard to describe.
There are no words to fully capture them. 
I feel happy and I would like to learn how to give happiness to the others from you. I love you all so much.
Stanislav
I feel so purified. It was kind of an initiation ceremony.
Monika
I can heartily recommend all seminars and other events by Denisa Richard. 
After taking part in the workshops you will never be the same person!
You will experience joy, love, being connected, sharing, but also pain, tears and regret. We have been awakened through the combination of these strong feelings and we felt so grateful and humble. 
Suddenly you just know who you are and why you are in this world! 
Thank you for all those numerous presents I got!
Hanka
I feel charged and I feel a lot of energy to live!
Veronika
"It is a huge RESTART and I am so INCREDIBLY  GRATEFUL – THANK YOU!!!"
Radka
I would like to thank Denisa and Richard in this way for their workshops. We will definitely attend other workshops too, I can heartily recommend them to everyone. A whole new world opened to me and my husband, and we are just at the beginning…
Monika